External hard drives are lifesaver for photographers. Photographers don't simply take a single image and call it a day. Throughout their career, they are bound to take more pictures than your average computer hard drive can handle. For this reason and many others such as keeping their files secure, having flexibility etc. they turn to external hard drives when it comes to storage.
There are tons of options to choose from when it comes to buying external hard disk drives as they come in a variety of sizes and prices. The average HDDs start from around $40 and can get to a steeper range rather quickly if you do not understand the kind of features necessary to you. Today's article is dedicated to photographers who are looking for external hard drive for the right kind of storage drive to invest in. If you are one of them or are here just for a quick read – carry on ahead!
Regular external hard drive is not ideal for photographers
As we hinted at before, photographers are people who really need to have an external drive on hand in any given scenario. It doesn't matter if you are a photographer by profession or just for the thrill of it, extra storage will never fail you. Because, having an external hard drives is a huge plus for photographers
But the kind of drive that you need to use has to stand out compared to the regular external hard drives and here's why –
Storing Raw Images
Raw images have a lot of benefits when it comes to post-production results. Unlike JPEG, they do not hold onto the grainy after-effects of a high ISO setting. But this also means that they are generally 2 to 6 times larger in size compared to JPEG and can slow down your desktop if stored in bulk.
An external hard drive that can handle the bulky load and keep a steady performance comes in handy in ways you can't imagine. For photographers, external hard drives are blessing. It smoothens their workflow and keep them stress-free.
Keeping up the performance for large transfer loads
Since we were talking about performance, did you know that transferring heavy files can really slow your computer down? It keeps your internal hard drive busy so your RAM has trouble fetching files for other tasks which in turn affects the speed of your desktop.
Photographers often need to transfer heavy image files and they can't afford the time lost due to their PC slowing down. At times such as this, external hard drives work as a life-saver for photographers.
Backing Up in Bulk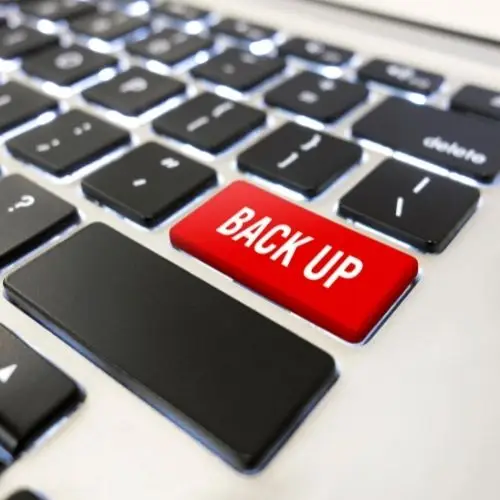 Much like storing raw images, backing up tons of images can really put a toll on your computer. As photographers, you can make the right choice by going for an HDD or SSD that backs up images at lightning speeds and has pin locks for the extra bit of security that your files may need.
Internal HDDs cannot give you that as a computer hazard may wipe out all your precious data. Cloud storage can also be easily hacked into so external hard drives are your best bet. Needless to say, an external hard drives are must need for photographers who takes pictures on the go.
Moving Around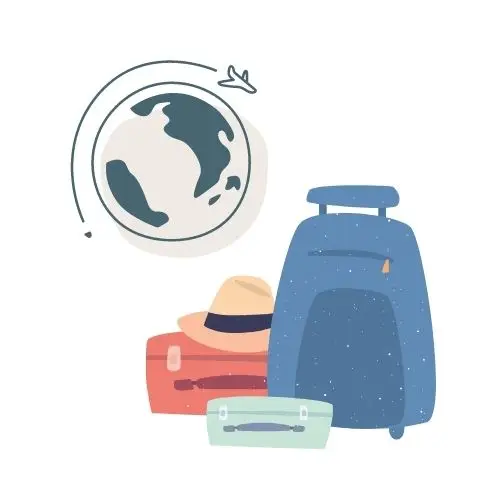 Be a professional photographer or a hobbyist, you more or less have to move around to some extent with your devices. You but carrying around regular hard drives can be a bad move as they are super fragile.
Sure you could use accessories such as HDD cases but that alone isn't enough to properly protect your drive. Going for one that is sturdy enough should surely be a factor that you look into when buying your next external hard drive.
Extending the internal storage for heavy software
Another plus of having an external hard drive for photographers is extended storage. As we all know that photographers uses heavy built software. Those are tend to take much space. It might hamper their workflow.
Using good quality external hard drives to extend the storage not only for photographers but also for anyone in general. You already have and using that extra storage to keep everything steady and organized is a great practice to be consistent with your work.
15 Best External Hard Drives On Amazon For Photographers
We can help you out and get you started on picking the correct external hard drive for you by walking you through the 15 best external hard drives we found on Amazon exclusively for photographers like you. Let's begin!
For storing raw images:
Seagate Expansion 5TB External HDD
Seagate is a renowned brand when it comes to hard drives. In its Expansion series, the spotlight isn't on writing, instead, it's more about storing and it does a spectacular job of that. Also, high transfer speeds make it just the thing you need for storing those RAW image files even in bulk.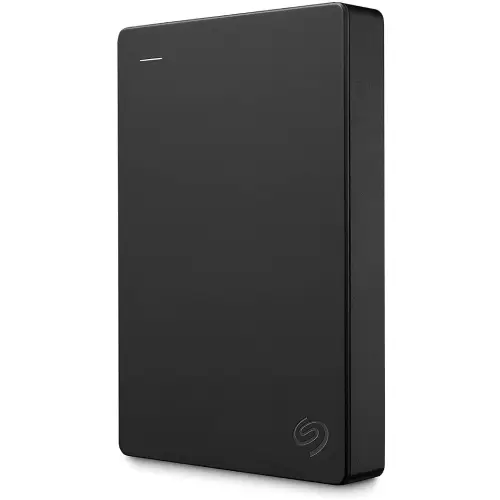 Highlight ?
USB 3.0 Type A
Compatible with PC, Mac, Xbox, Gaming console & PS4
120 Mbps reading speed
Lightweight (9.2 ounces)

Durable

Fast transfer speed
Slow writing speed

Makes some noise when in use
WD 5TB My Passport Portable External HDD
One of Seagate's closest competitors is Western Digital. The My passport series launched in 2019 has a wide range of storage capacity options, out of which the 5 TB one is a great match for photographers who want to store RAW files. It is super portable and is highly reliable when it comes to data storage.
Highlight ?
USB 2.0 and USB 3.0 compatible
256 bit AES hardware encryption
5 Gbps USB micro B port speed
4.22 x 2.95 x 0.75 inches dimension
Specifically made for storing multimedia

Weighs 7.40 ounces only

Works on PC, Mac Reformat, Xbox, PS4 & PS5
Slow backup speed

The WD Discovery software needs to install a Kernel driver to work
SanDisk Professional 5TB G-DRIVE ArmorATD
The SanDisk ArmorATD series is a photographer's favorite. It's sturdy and has plenty of storage for storing all those large RAW files for both personal and business use. The drive itself weighs only 12.3 ounces and is 360-degree rubber protected. Not only that, but it is also really shock resistant for up to 1m on a carpeted concrete floor.
Highlight ?
Works with Mac and Windows reformat
USB 3.0 Type C and Thunderbolt 3 compatible
Uses HFS+ file system
5.2 x 3.46 x 1.18 inches dimension
5 Gbps transfer and backup speed

IP54 rain/dust rating, and crush resistance up to 1000lbs

140 Mbps reading speed and 130
Not hardware-encrypted

Needs to be converted to GBT for Windows 10 usage
For performance boost when transferring large files:
Seagate Portable 2TB External Hard Drive
For a 2TB external HDD, this expansion series drive from Seagate is a winning deal. It also offers other storage capacities such as 4TB or 8TB but if you are only a photography professional looking for a performance boost while transferring heavy files, 2TB is more than enough. It's also really portable which is just another thing to love about it.
Highlight ?
PS4, PC, Gaming Console, Xbox Mac compatible
USB 3.0 Type C cable support
6.7 ounces weight
4.6 x 3.15 x 0.58 inches dimension
120 Mbps reading speed

No software required to set up

Boosts device performances
Not beginner-friendly

Not hardware encrypted.
WD_BLACK 5TB P10 Game Drive
WD_Black is a sub-brand from Western Digital technologies that work with gaming-related hardware and software as its main expertise. Although not specifically built for multimedia usage, the drive makes total sense in regards to a performance boost and speedy file transfers and is a great deal to get at this cheap rate.
Highlight ?
Supports USB 3.0 Type-B and Type-A cable
7200 rotation per minute
Works with Windows, Mac, Gaming consoles, Xbox, PS4
4.65 x 3.46 x 0.82 inches dimension
Lightweight (82 ounces)

Can also be used with a USB 3.1 Gen 2 cable

Great for high-speed transfers with enhanced performance
Makes a loud humming noise when in use

500GB is already used for pre-installed system files excluding an OS system
Toshiba Canvio Basics 4TB Portable External Hard Drive
Toshiba really hit it off with the Canvio Basics series for external hard drives. With an average Amazon rating of 4.7/5 stars from more than 46.5K users, you can really imagine how well it works in terms of performance. It has a transferring Speed of 120 Mbps which is more than enough for a 4TB drive so it helps keep your performance up to the mark when in use.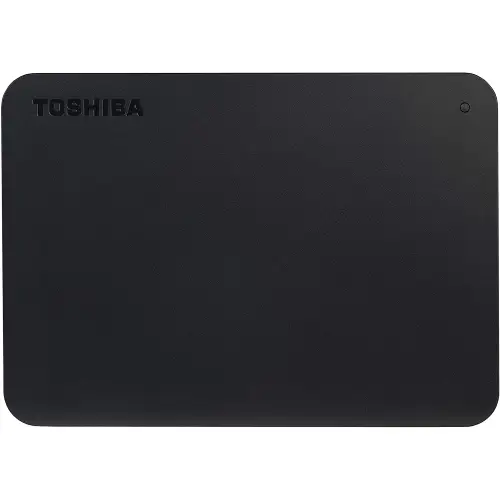 Highlight ?
Works with PC, Mac reformats, Xbox, PS4 and gaming consoles
USB 3.0 and USB 2.0 compatible
NTFS file system
4.3 x 3.1 x 0.77 inches dimension
Weighs 7.82 ounces only

No software required to set up

Easy drag and drop file saving and 5400 RPM
Heats up easily

Needs extra drivers for downloading softwares
For backing up photos in bulk:
SanDisk Professional 4TB G-DRIVE Enterprise-Class Desktop Hard Drive
We have already covered one Sandisk hard drive in this article already but the key difference in this one is that it is a highly applauded device when it comes to backing up multimedia in bulk. And as a photographer, we can already tell how much you would appreciate that. It saves you time and also comes at a great price when compared to everything that it's offering.
Highlight ?
USB 3.0 Type C and USB 3.2 Gen 1 support
Works on Mac, Gaming consoles and Windows reformats
7200 RPM and 260 Mbps reading and writing speed 
7.72 x 5.06 x 1.39 inches dimension
5 Gbps backup speed

Doesn't slow down the device while backing up

No unwanted
Customer support isn't up to the mark

More user-friendly for Mac devices compared to Windows
Seagate STEL6000100 Backup Plus Hub 6TB External Hard Drive
This Seagate product is far better than any other ones in the 6TB range for such a great price and comes with a 2-month free membership of Adobe CC for all its users. It works great for backing up large media files and so photographers can benefit a great deal from it. Also, the double USB port allows it to be connected to multiple devices at the same time.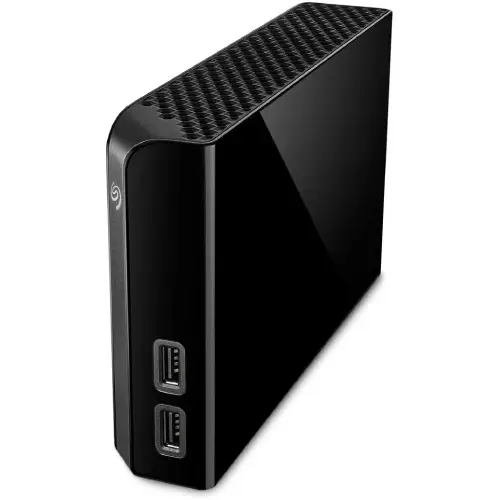 Highlight ?
Comes with 2 USB 3.0 ports
Works on Windows, Mac, PS4 and Xbox
NTFS file system
4.65 x 1.61 x 7.8 inches dimension
Fast backups when plugged into a USB 3.0 device

Great for long term and personal or industrial usage

No drivers are needed for Mac Pro 5.1 
Cannot run on USB power alone needs to be plugged into the DC adapter and a power source as well to have the external drivers

Takes up a lot of resource space
WD 5TB Elements Portable External Hard Drive
The Western Digital elements series is yet another high-on-demand external HDD that photographers use. There are currently 102K+ user ratings on Amazon for this product and is a best seller with 4.7/5 stars to its name. It is really beginner-friendly and is great for plug and play storage, especially for backups.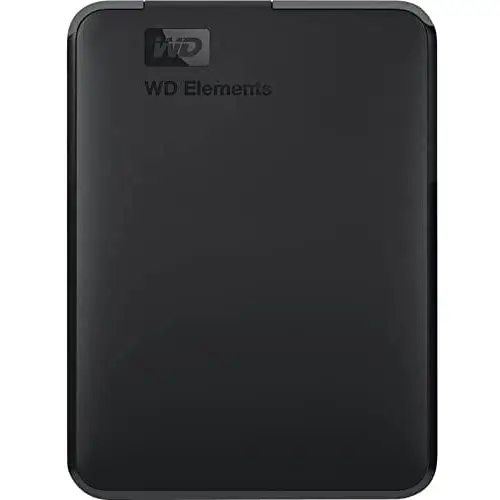 Highlight ?
Compatible with PC, Mac, PS4 & Xbox
USB 3.0 and USB 2.0 support
Uses NTFS file format
4.35 x 3.23 x 0.82 inches dimension
Has a fast data transfer and backup speed

Weighs only 0.52lbs

Easy to use and install
No hardware encryption

No password protection
For photographers who move around a lot:
LaCie Rugged USB-C 5TB External Hard Drive Portable HDD
When it comes to traveling, those who are familiar with hard drives already can already be seen biting their nails. That's because HDDs are extremely fragile. LaCie uses an all-around protected design that is unbeatable by any other brand and hence their rugged series external HDDs are some really great options to look at.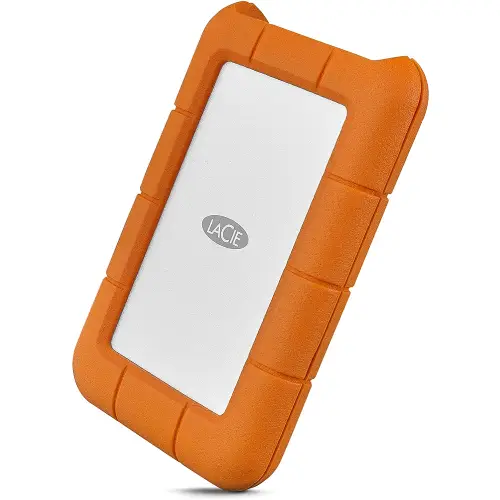 Highlight ?
USB 3.0 Type C supported
Works on Windows PC, Mac, Xbox and PS4
Protected from dust, rain, shock and drop
1.02 x 3.39 x 5.32 inches dimension
130 Mbps file transfer speed

Comes with a 1-month free Adobe CC membership

2 years of data recovery service included
Has mounting issues with some latest MacOS devices if external softwares aren't installed

Pre-installed systems take up about 400Gb from the overall 5TB storage.
SanDisk 1TB Extreme Portable SSD
SSDs are far better when it comes to traveling compared to HDDs. And they give better performance even with a smaller storage capacity such as 1TB. While you might think that 1TB is a bit too small for photographers, unless you are going on a month-long photography trip, it is more than enough. Also, it is very lightweight and can be secured to your backpack for extra safety.
Highlight ?
USB 3.0 type C, 2.0 and 3.2 Gen 2 compatible
Shock, drop dust and waterproof ruggedized exterior.
Works on Windows, Mac and Android
0.38 x 2.07 x 3.97 inches dimension
Comes with a 1050 reading and 1000 writing speed

Comes with a built-in loop for ease of carrying

Has a 256 bit AES hardware encryption
Needs extra software to be installed for Mac usage

90 Mbps transfer speed is slow for a 1TB hard drive
WD 1TB My Passport SSD Portable External Solid State Drive
We have talked about the WD my passport HDD previously in this article. But the SSD version of it is one that we highly recommend for photographers who have to constantly move around. It is sturdy and can be dropped from almost 2 meters without anything happening to it. Moreover, it can also be used to store your PS5 games if you are into that.
Highlight ?
USB 3.2 Gen 2 compatible with a type C cable, Type A for older versions
Can be used on Windows, Mac, Android, Xbox, PS4
Uses NVMe technology
3.94 x 2.17 x 0.35 inches dimension
Has over 1kMbps for reading and writing speeds

Has 256 AES hardware encryption and password protection

SSD will not lose data in case of a sudden power outage
Will store PS5 games but will not work on a PS5 itself

Gets overheated when transferring large files
For extending internal storage:
Seagate 2TB (STGD2000100) Game Drive
You must have realized by now that Seagate is huge when it comes to storage products. So, when it comes to extending the internal storage, it's only obvious that we have a Seagate drive picked for you first and foremost. Game drives are specially built to handle heavy softwares that photographers often need for their precise image production.
Highlight ?
USB 3.0 supported
Compatible with Windows, Mac and Gaming consoles like PS4 systems
5.2-ounce weight
4.47 x 2.99 x 0.48 inches dimensions
Can be easily used as a SATA III internal HDD as well

Travel-friendly and hardware encrypted

Reliable data storing
Lags with 4K game

Not compatible with PS5
LaCie d2 Professional 10TB External Hard Drive
Unlike the Rugged series, the LaCie D2 external HDD is a drive for professionals. 10TB is more than enough storage to last you a lifetime and pairing it up with Seagate Barracuda internal HDD increases its potential even more. It is a really fast drive that can go up to 240 Mbps while transferring files to softwares like Adobe Lightroom and works great for expanding the storage you already have.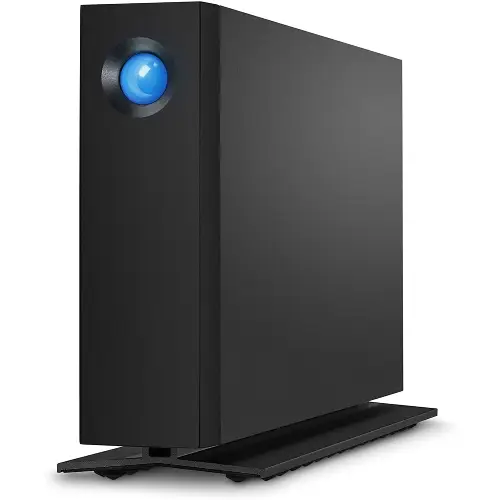 Highlight ?
USB 2.0, 3.0 Type C and Thunderbolt 3 support for PC, Mac and Gaming consoles
7200 RPM with fast reading and writing speeds
Equipped with BarraCuda Pro enterprise-class drive
7.42 x 2.36 x 5.12 inches dimensions
Built with a fan heat protection internally

Comes with 5 years of warranty and data recovery service

Great for working Photography softwares
Makes loud noticeable noise when working with heavy loads

Slows down when USB 2.0 is used
To end the list, the Gaming style external HDD from Toshiba's Canvio series is a great choice. It gives you almost 36Gb of space for each application you install and gives you a great performance boost. It doesn't matter if you are a photographer or not – this drive will give you the extra storage you need for your data even if you are on the go.
Toshiba Canvio Gaming 2TB Portable External Hard Drive
Highlight ?
Compatible with USB 1.1, 2.0 and 3.0 hardware interfaces
Works with PC, Mac, Xbox, PS4 and PS5
Comes with a 2 years warranty
4.37 x 3.15 x 0.53 inches dimension
Has an 'Always-On' mode that does not the drive slow down even under heavy stress

Works great for backups

Highly user-friendly
Has trouble working with DVD players

Occasionally disconnects on its own.
Do you really need to buy HDDs for each of the reasons we just mentioned?
With all that said, you could be wondering what type of external hard drive you should get yourself or if you need to have one for each of the categories we've stated above.
The answer is no you don't have to do that. First, think of what tasks you might be using the drive for, what price range you are willing to spend up to and research a whole lot before buying.
Ending Note
Hope that you found the information we provided helpful and interesting, we'll be ending the article here today. But before we go, in case if you're wondering How to choose an external hard drive, we've got you on that too. Good luck buying your external hard drive and keep clicking!